Presentazione libro: "We are family" di Giovanni Follesa
2 Settembre 2022 -21:00

/

22:00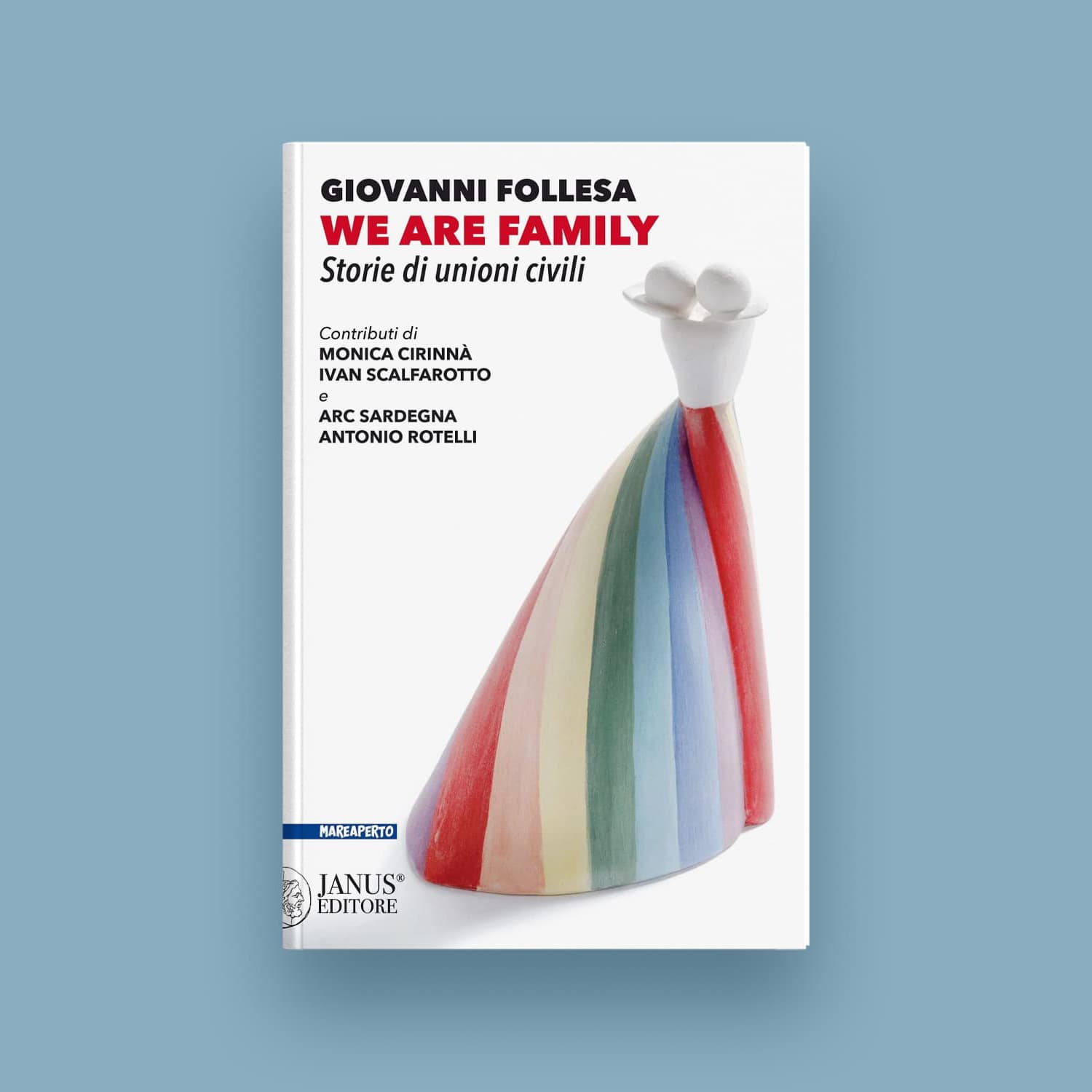 Giovanni Follesa presenta: "We are family" – Janus 2021
Modera: Michele Pipia
Sinossi:
Il libro racconta le storie di 12 coppie sarde che hanno scelto di condividere la loro esperienza di unione civile, testimoniando la quotidianità e la complessità di rapporti sociali privati che si intersecano con la politica e il cambiamento della società. Attraverso le parole di Marco e Diego, Teresa e Luna, Carlo e Pierpaolo, Alessandro e Adriano, Simona e Stefania, Antonio e Andrea, Damiano e Sergio, Filippo e Daniele, Cristina e Annalisa, Sandro e Massimo, Giorgia e Francesca, Giovanni e Stefano abbiamo la possibilità di capire come in fondo l'amore, i sogni, la complicità e l'orizzonte dei sentimenti non abbiano poi così tanti steccati, se non quelli ideologici di chi si ostina a voler incasellare e giudicare, spesso senza conoscere.
"We are family" (Janus 2021) by GIOVANNI FOLLESA
The book tells the stories of 12 Sardinian couples who have chosen to share their experience of civil union, witnessing the everyday life and complexity of private social relationships that intersect with politics and change in society. Through the words of Marco and Diego, Teresa and Luna, Carlo and Pierpaolo, Alessandro and Adriano, Simona and Stefania, Antonio and Andrea, Damiano and Sergio, Filippo and Daniele, Cristina and Annalisa, Sandro and Massimo, Giorgia and Francesca, Giovanni and Stefano, we have the opportunity to understand how love, dreams, complicity and the limits of our feelings do not have so many barriers. Perhaps only the ideological ones, which persist in wanting to pigeonhole and judge, often without knowing the truth.