Presentazione libro: "Cercandocieli" di Rossana Copez
4 Settembre 2022 -19:00

/

20:00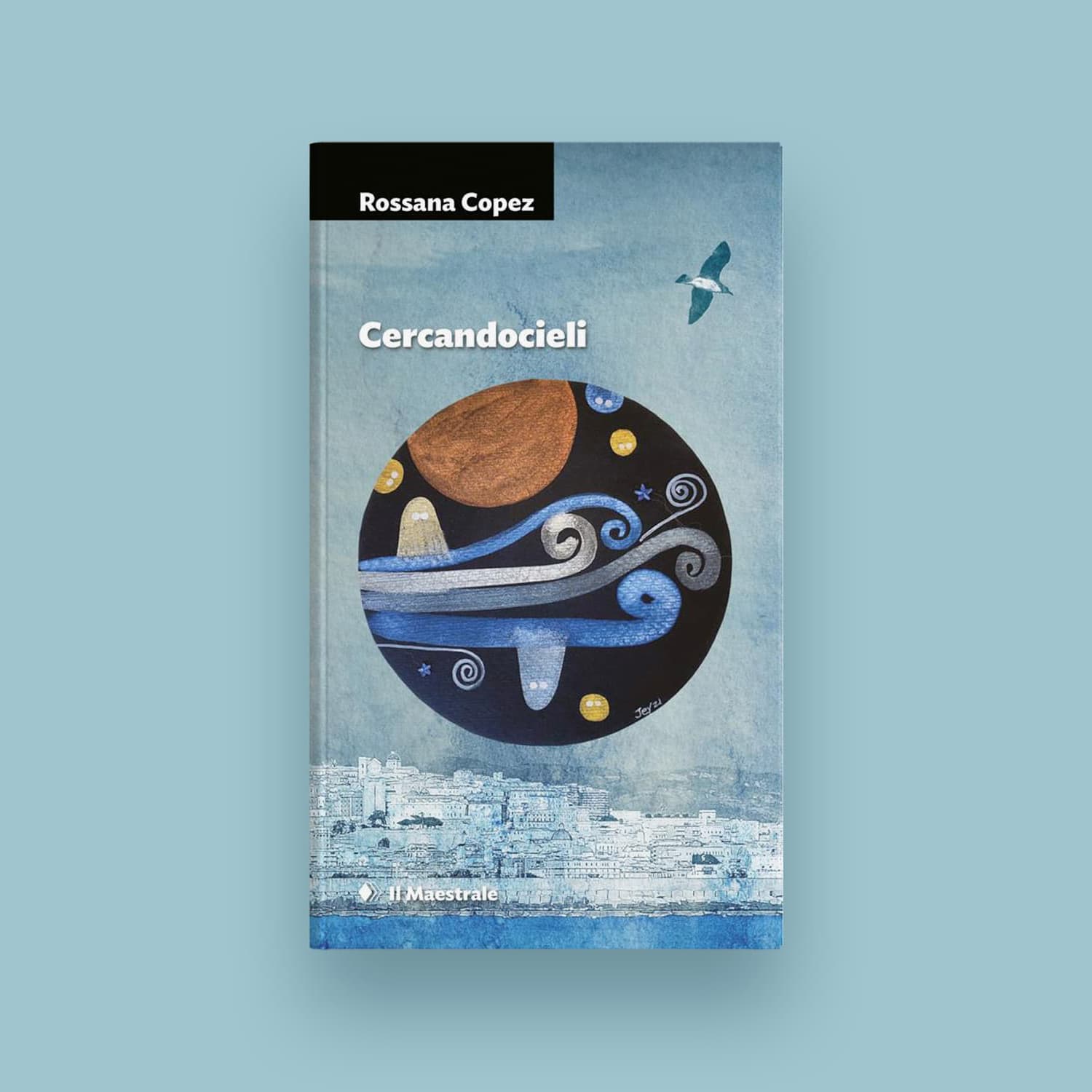 Rossana Copez presenta: "Cercandocieli" – Il Maestrale 2022
Modera: Giovanni Follesa
Sinossi:
Cercandocieli è una storia che è una vita. È una vita che è una storia. Un viaggio esistenziale tra follia, gioie, delusioni, amore e morte. Amiche, amici, nemici della narratrice-protagonista e personaggi misteriosi si muovono in una Cagliari che va dagli anni 70 alla metà degli anni 90.
In un gioco di specchi, l'autrice porta la protagonista alla ricerca di un altrove ma soprattutto di una consapevolezza che potrebbe rivelare la fiammella divina che ognuno custodisce dentro sé stesso.
"Lookingforskies" (Il Maestrale 2022) by ROSSANA COPEZ
Looking for them is a story that is a life. It is a life that is a story. An existential journey through madness, joys, disappointments, love and death. Friends, friends, enemies of the narrator-protagonist and mysterious characters move through a Cagliari from the 70s to the mid-90s.
In a game of mirrors, the author takes the protagonist in search of new places but above all, an awareness that could reveal the divine flame that everyone holds within herself/himself.