Presentazione libro: "Di dolore e allegrezza" di Paola Maccioni
3 Settembre 2022 -20:00

/

21:00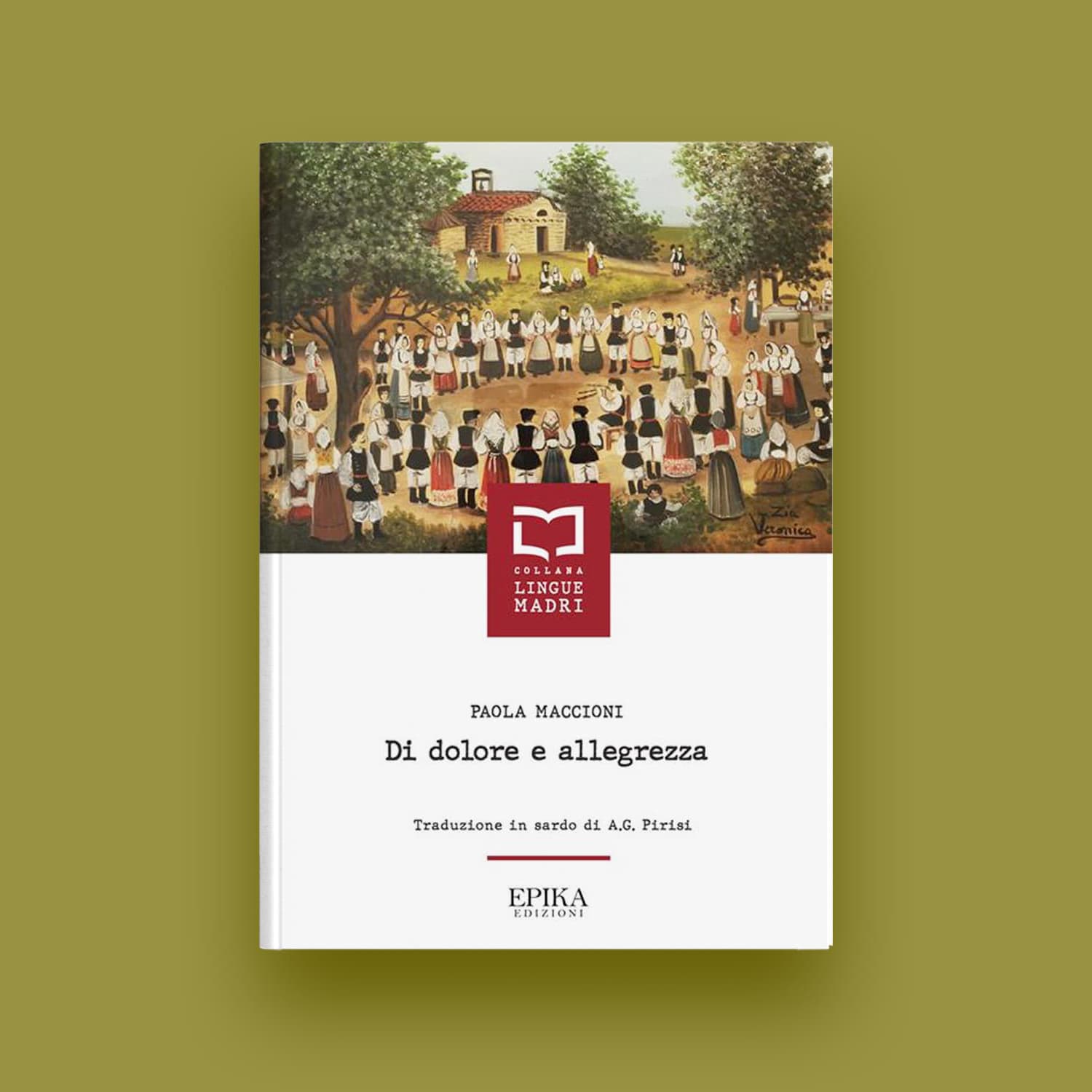 Paola Maccioni presenta: "Di dolore e allegrezza" – Epika 2022
Modera: Rossana Copez
Sinossi:
«Ho molti luoghi nell'anima in cui le parole cercano armonia. Il Tempo, per esempio, che nel suo ripetersi eterno ha modificato alcuni significati delle mie sensazioni ed emozioni. Poi il Silenzio, rifugio dei pensieri e delle immagini della mia lingua madre, la lingua dei ricordi. Da qui la scelta di chiedere ad Antonio Pirisi di tradurre le mie parole, in quella lingua che non conosco, ma è mia. È la lingua che ho respirato e di cui mi sono nutrita perché, anche se parlavo e mi parlavano in "italiano", prepotenti si facevano avanti parole che solo lì, nella mia Sardegna, potevano avere senso» (L'autrice).
"Of pain and joy" (Epika 2022) by PAOLA MACCIONI
"I have many places in my soul where words seek harmony. Time, for example, which in its eternal repetition has changed the meaning of my sensations and emotions. Then silence, refuge of the thoughts and images of my mother tongue, the language of memories. Hence, the choice of asking Antonio Pirisi to translate my words, into that language I do not know, but is mine. It is the language that I breathed and of which I nourished myself because, even if I spoke and they spoke to me in "Italian", overbearing words came forward that only there, in my Sardinia, could have meaning »(The author).